The CJR Team is excited to be gearing up for our 13th Annual Golf Invitational!
The CJR Team is excited to be gearing up for our 13th Annual Golf Invitational! I would like to thank all of our past sponsors and participants for their continued support and welcome those of you who would like to be part of our effort. Your generosity has been greatly appreciated over the years. Because of our supporters, Caleb will never be forgotten!
This year, immediately following the golf tournament we will host a casual cocktail reception with passed hot hors d'oeuvres and warm food stations at the Inn at Woodloch Pines. We invite you to join us for what has been our most popular event for many years. We will catch everyone up on what the CJR Memorial Foundation has accomplished over the last year and the new projects we are working on!
Tournament Date & Location
Monday, May 2nd 2022
The Country Club at Woodloch Springs
Schedule of Events
9:00am – Golf Registration
10:30am – Shotgun Start
5:00pm – Cocktail Hour
6:00pm – Dinner & Awards
Without you, none of what we do would be possible.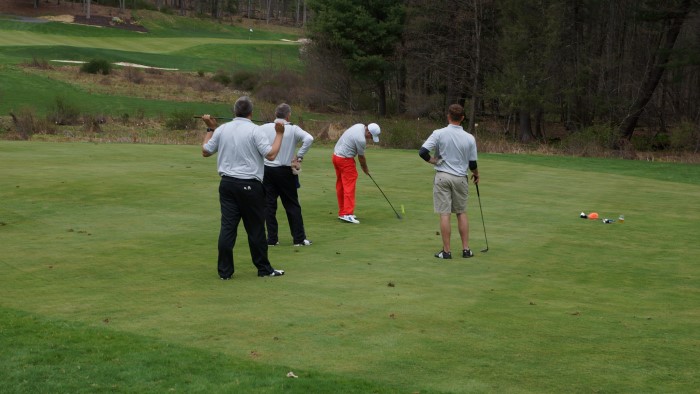 The CJR Memorial Foundation proudly supports the Ronald McDonald House in Philadelphia. There, families are able to stay free of charge while their child receives treatment at nearby hospitals including the Children's Hospital of Philadelphia. Since 2013 we have sponsored a room in Caleb's name, lessening the stress and financial burden for all who stay there each year. CJR assists families experiencing financial hardship while caring for their critically ill child. We help these families make ends meet by covering expenses like mortgage payments and utility bills so the parents are not forced to choose between their jobs and being by their child's side.
This will mark our sixth year partnering with the Make-A-Wish Foundation. Since 2016, the CJR Memorial Foundation has contributed $29,800 to the Make-A-Wish chapter of NEPA in support of 7 wishes! These magical moments have included a bedroom makeover, trips to Walt Disney World, and even a tropical adventure in Hawaii. We will continue to support this extra special organization so more local children can see their wishes come true.
Each year we try to find another way to make an impact in our local community. This year is extra special, as Caleb would have been a senior at the Wallenpaupack Area High School. The CJR team wanted to come up with something special for the graduating class that Caleb would have been a part of. We met with the senior class officers along with school officials for suggestions. The senior class officers were awesome and had several great ideas! We left it up to the kids to decide what they would like to see from CJR that would be a benefit not only to their graduating class but also has permanency and value for many years to come. They rose to the task and have a great plan. We can't wait for the golf tournament in May where we will be sharing details!
Thanks to the contributions and thoughtfulness of every sponsor, participant and volunteer we have become a huge success. Join us again in celebrating Caleb's memory at this years event.
If you or anyone you know is interested in joining the CJR Team or donating please email me at: joseph@cjrmemorialfund.org
All donations are tax deductible. Tax ID # 80-0545692 , A 501(c)3 Foundation