The CJR Team is excited to be gearing up for our 12th Annual Golf Invitational!
This has been one of the most trying years for all of us. Our fingers are crossed that we will be able to hold a normal event this year! I would like to thank all of our past sponsors and participants for their continued support and welcome those of you who would like to be part of our effort . Your generosity has been greatly appreciated over the years. Because of you, Caleb will never be forgotten!
Tournament Date & Location
Monday, May 3rd 2021
The Country Club at Woodloch Springs
Schedule of Events
9:00am – Golf Registration
10:30am – Shotgun Start
5:00pm – Cocktail Hour
6:00pm – Dinner & Awards
Without you, none of what we do would be possible.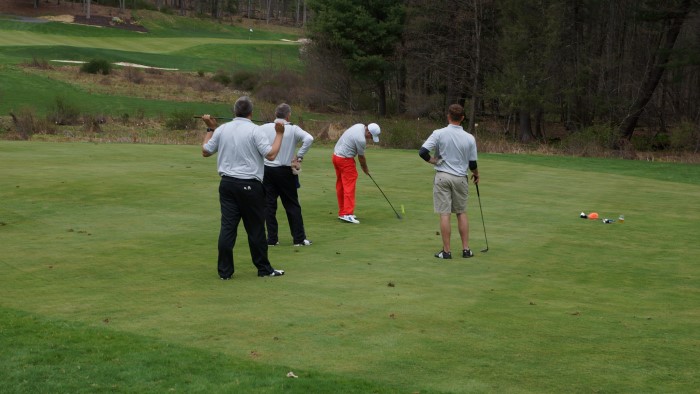 The CJR Memorial Foundation proudly supports the Ronald McDonald House in Philadelphia. There, families are able to stay free of charge while their child receives treatment at nearby hospitals including the Children's Hospital of Philadelphia. In Caleb's name we are able to sponsor a room in full, lessening the stress and financial burden for all who stay there each year. We also assist families experiencing financial hardship while caring for their critically ill child. We help these families make ends meet by covering expenses like mortgage payments and utility bills so the parents are not forced to choose between their jobs and being by their child's side.
Every August, Camp Timber Tops in Hawley, PA hosts the Ronald McDonald Camp for one week with over 200 campers! Ronald McDonald Camp is a place where kids with cancer and their siblings can enjoy just being kids. It is a week of fun, friendship, and freedom from feeling different. It is a chance to experience new activities and acquire new skills in a supportive, nurturing environment. Here, kids can talk openly about cancer and everybody else understands. Camp welcomes children ages 7 to 17 who are currently undergoing treatment or who have recently been treated for cancer. One sibling per camper also has the opportunity to attend. Almost 70% of the campers are children from Pennsylvania. Ronald McDonald Camp makes a significant impact on the many children who attend. We are excited to fully sponsor a cabin in 2020.
This will mark our 5th year partnering with the Make-A-Wish Foundation! Since 2016, the CJR Memorial Foundation has contributed nearly $25,000 to the Make-A-Wish chapter of NEPA in support of 6 wishes. These magical moments have included a bedroom makeover, trips to Walt Disney World, and even a tropical adventure to Hawaii.
Thanks to the contributions and thoughtfulness of every sponsor, participant and volunteer we have become a huge success. Join us again in celebrating Caleb's memory at this years event.
If you or anyone you know is interested in joining the CJR Team or donating please email me at: joseph@cjrmemorialfund.org
All donations are tax deductible. Tax ID # 80-0545692 , A 501(c)3 Foundation